Director/Principal Consultant of Midd-West Risk Management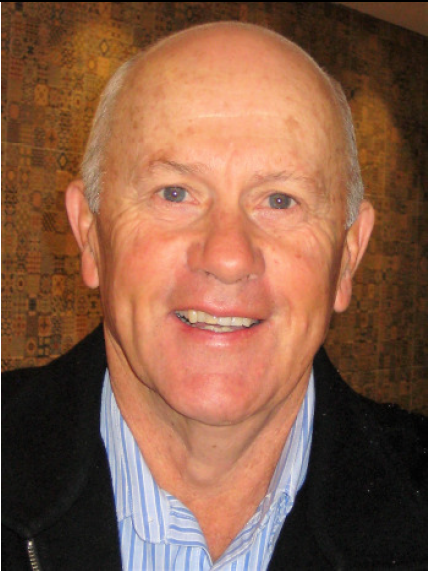 QUALIFICATIONS
*Diploma of Agricultural Science – Wagga Ag College (now CSU )
* Bach. Phys Ed / Human Movement / Ex & Wk. Sc (U.W.A.) - 1978
* Master of Education (U.N.E. – distance ed: Behav.Sciences) - 1987
* Diploma of OHS Management (NSCA) - 1987
* Grad. Dip. of Psychology (CSU, Bathurst – distance ed) - 2004
* Master of Science & Tech - Ergonomics (UNSW ): dist. ed - 2005.
* SafeworkNSW Approved Trainer: HSReps, and since 1987
* Certified Practising Risk Manager - CPRM (Monash Uni/RMIA)
* Cert IV: Workplace Assessment & Training & Workplace Safety (AQF)
* Exemplar Global Certified – Master Auditor (WHS Business Improvement):
- OHSMS; AS/NZS 4801/ BSI OHSAS18001; Compliance; Ergonomics; Haz. Substances
* Certificate in Theology&Ministry (ACA – Brisbane: Dist Ed)
* Level 3 Coach (Cricket Australia / NCAS)
MEMBERSHIPS / Titles
• Chartered Fellow & Member, Safety Institute of Aust. CFSIA
• Certified Practising Risk Manager CPRM (Monash Uni/RMIA)
• Chartered, Generalist OHS Professional SIA: ChGOHSP
• Member: Risk Management Institution of Australasia MRMIA
• Member: Quality Society of Australasia
  MQSA. * Have successfully completed 5 day 3rd party Auditor training - QMS
PROFESSIONAL EXPERIENCE
40yrs – Consultancy in Management / Ergonomics / Health / Occ. H&S;
5 yrs – Regional Manger, National Safety Council – Orange Office ('87 – '92);
31yrs – Implementation/Auditing of OHS Management Systems for wide range of Industries, including: Mining / Quarrying / Cement, Meat, Timber, Food / Pet Food            manufacturing, Metal manufacturing, Electricity generation & supply, Federal / State /Local Govt., Hospitality, Education, Agriculture / Wool; Retail / Warehousing;
Milestones / Assignments – a selection:
• Ergonomics Assessment + Man Handling Training of/for Regional Export Abattoir – led to Meat Industry Authority requesting same deal for all Abattoirs in NSW;
• MH -Task Risk Assessment of local Factory, needing help to convince Melbourne HO of need for $250K needed for re-design = case won;
• WorkCover / Lead Auditor in Premium Discount Scheme - Regional businesses (2002 – 06);
• Manual Handling Risk Assessment of $300m expansion of National level organisation;
• Risk Assessment of Regional town's manually-operated railway level crossing, with results used to fight the closure. Case won – Crossing remained open;
• Successful QA and Safety Certifications – allowing for respective businesses to tender successfully for multi-million dollar projects eg Dubbo, Orange & Blayney, NSW;
• Briefing doc for Implementation of OHSMS at large Regional Livestock Markets, which acted as a template for National Stockyard Industry; Developed OHSMS for (Aust)       Regional Infrastructure group, for use in multiple site developments around Australia;
• Multiple, post-fatality Incident Investigations, for pre/Court representation;
• 18,500+ Adults through accredited / specialist Training Courses;
• Multiple compliance audits (1987 – 2019).
• Implementation of OHSMS's for large range of businesses: Varying sizes and types
Con-currently: Continuing work on Small Business OHS Risk Management software program;
OHS Consultancy/Training services to Regional Industry Groups and Businesses; Review of
National Anglican Church's Risk Management Program, as instituted by Insurer (ANSVAR);
Anglicare Disaster-Recovery Trainer(Western NSW); Inventor – current golf training aid is due on
World Market in June, 2019 = an exciting, worldwide opportunity awaits.